3DX-RAY
Adey Electronics provide a speedy and secure solution for 3DX-RAY's latest innovation. 3DX-RAY provides innovative x-ray inspection equipment for the security, industrial and aviation markets. The company's state-of-the-art image processing techniques enable it to provide customers with cost effective, optimised solutions for detecting faults, concealed features or threats. 3DX-RAY's innovative technology has been deployed in a wide range of applications, by organisations at the forefront of the security and industrial sectors.

Thorough physical searching of a vehicle can take many hours, however the SVXi system provides security and customs personnel, a high resolution view of the inside of the whole vehicle, in a single scan.
Taking less than a minute to scan the vehicle, the operator is able to control the unit and view the images from a remote laptop imaging station. Sophisticated easy to use software allows the operator to zoom, pan and process the image to be able to make a rapid accurate assessment of any potential risk. Designed for maximum flexibility, the SVXi can be mounted on a range of vehicles for mobile deployment. Once at its destination it can be set up and operational in 15 minutes.
Security checkpoints

Border Control

Customs

Events

High security premises

Forensic inspection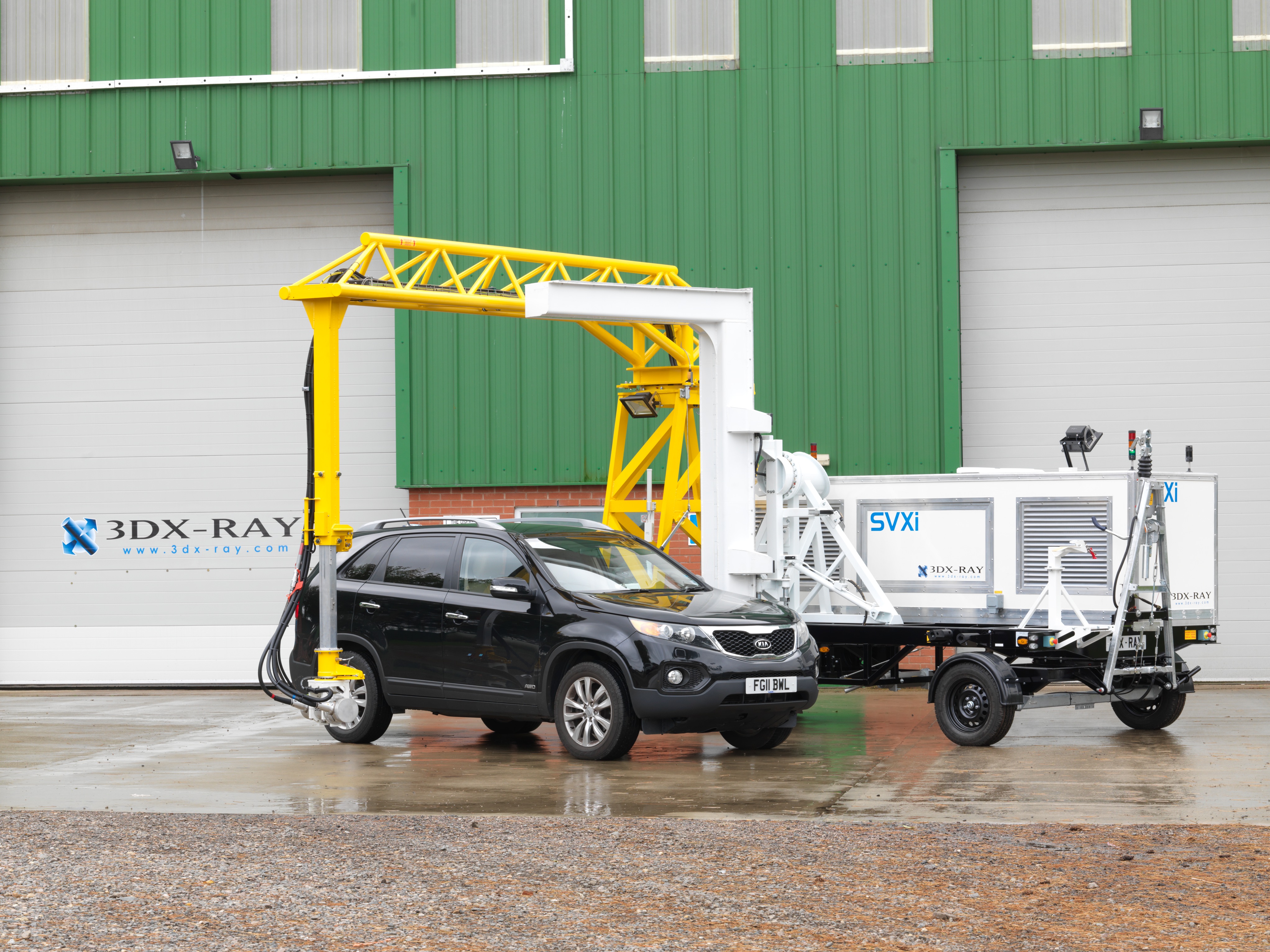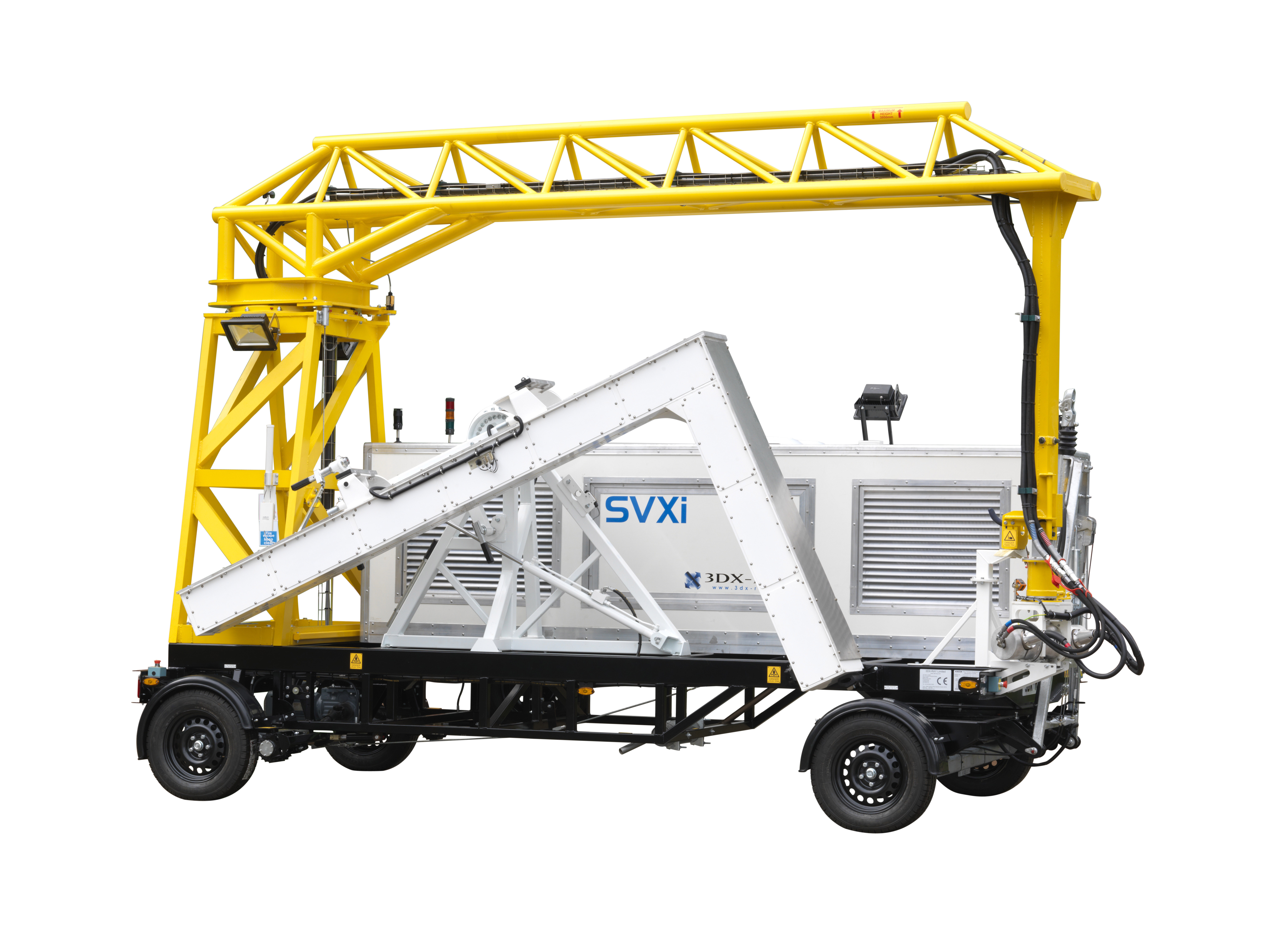 As the SVXi gained popularity across the world, so did customers' demands and expectations. Not only did they want to reduce cost and increase deployment speed but a key demand was to improve the safety of the operators. The previous system was operated over a Cat 5e Ethernet link. Not only did this dictate the logistical positioning of the operator but also the maximum achievable distance between the potential threat and the operator.
One particular customer requested that they were able to achieve reliable and secure communications, between the operator and the x-ray device, of up to 200 metres – not possible with standard wireless products or Cat 5e cable. Adey Electronics were able to provide a robust solution and avoid using expensive and fragile fibre optic links, whilst achieving the required distance.
Hostile environments across the Middle East, where the SVXi's are often deployed present key challenges. Arid conditions mean temperatures can regularly reach 50°C, therefore providing challenging environmental conditions for standard equipment to function correctly.
Experienced in the Aviation and Security sectors, Adey Electronics know the restrictions and challenges presented when working in these highly regulated security environments. They were able to provide a cost effective, intelligent, and robust solution that ensured 3DX-RAY were able to meet all their customer's demands.
Appreciating the customer's issues, Adey Electronics designed a secure wireless system that would ensure the SVXi's operator could be positioned safely and without any cable limitations. Using their Power over Ethernet GhostBridge devices, Adey Electronics were able to programme and install high-speed Wireless point-to-point Ethernet communications between the SVXi and the operator's control interface and laptop, adhering to local wireless regulations and still ensuring that the system could achieve those all important data rates to display sub-millimetre, hi resolution images.
Physical control of the SVXi was achieved from the remote pendant via a range of Ethernet Digital I/O units, running in Peer-to-Peer mode. This ensured that real time control data (zoom, pan and directional information) could be sent back and forth, wirelessly, and the machine could be operated and monitored safely.
Using Adey Electronics' technical expertise, alongside their low-power, wide temperature, industrial grade products, the final solution provided optimum flexibility and reliability, crucial to provide a robust and rugged solution for the customer.