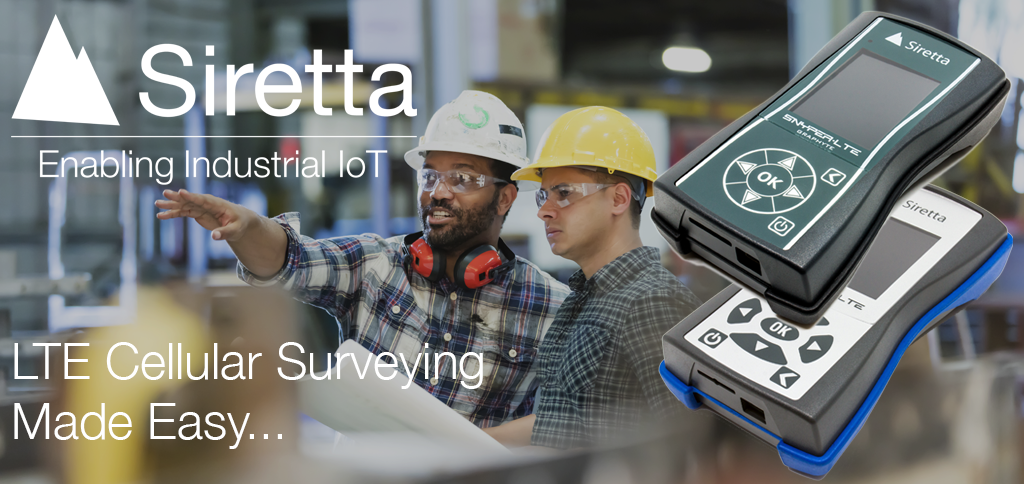 The SNYPER-LTE Graphyte is a ground breaking real-time network signal analyser and cellular signal logger that provides detailed surveying and logging of all the 4G/3G/2G European networks.
The SNYPER-LTE Graphyte can be left unattended to conduct sequential surveys in a fixed location and automatically save survey results, giving you valuable historic data about a location over a fixed time period.
The SNYPER-LTE Graphyte enables you to complete signal and connectivity tests, before you commit to a SIM network contract and helps you decide on the optimum equipment and installation for your application.
The SNYPER-LTE Graphyte is simple to use and will provide invaluable benefits:
Saves user time through automatic surveying
Excellent storage capacity for survey logs
Surveys European 4G/3G/2G networks
Results analysis can be performed on your PC
Insightful reports enable quick decisions on antenna selection and placement
LiveSCAN feature determines "hotspots"
LiveSCAN assists with antenna alignment
LiveSCAN logs selected base-station signals
Complete with robust carry-case & accessories
Download SNYPER Graphyte Datasheet
If you are interested in the rental or purchase of a SNYPER, please contact us for a short online demo of the signal tester and see how it will improve your 4G installations.